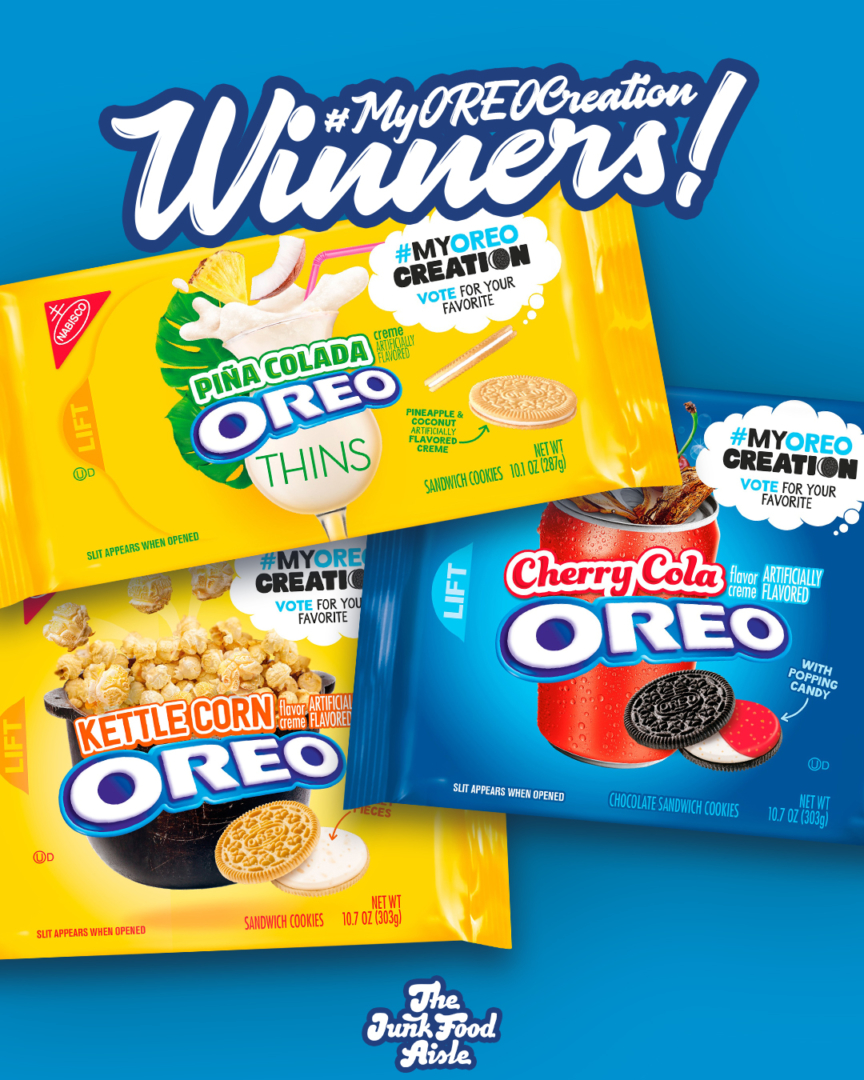 Here's How To Find The My Oreo Creation Contest Winners
All 3 My Oreo Creation contest winners are officially in route to stores – and at least at the time of writing are available to order online on Target.com! Check the links below for the Target and Walmart product pages, or use the UPC code to search inventory at your local Walmart and Target stores on Brickseek! I always recommend calling ahead to double check that your store has stock, as these online inventory stats are not always accurate – but they are a good starting point to aid you on your hunt!
This release is not limited to Walmart and Target stores. Let us know where else you find them in the comments!
Kettle Corn Oreo:
Target Product Page
Walmart Product Page
Kettle Corn Oreo UPC: 044000056926
Pina Colada Oreo Thins:
Target Product Page
Walmart Product Page
Pina Colada UPC: 044000056995
Cherry Cola Oreo:
Target Product Page
Walmart Product Page
Cherry Cola UPC: 044000056919
First published December 11, 2017:
Meet the winning creations for the #MyOreoCreation Contest! Due out in May of 2018 are:
Piña Colada Oreo Thins
Cherry Cola Oreo
Kettle Corn Oreo