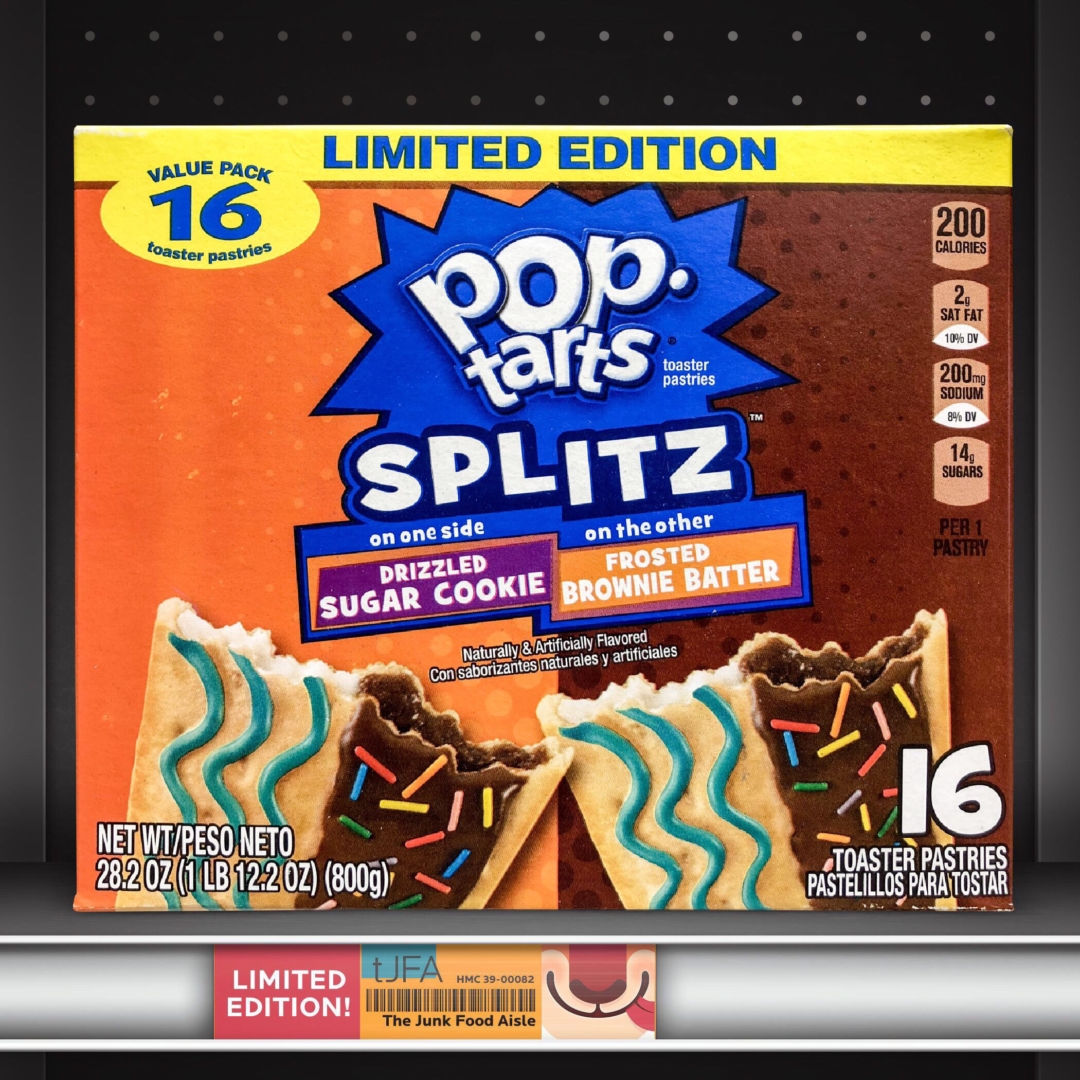 Pop-Tarts Splitz: Sugar Cookie & Brownie Batter
Limited Edition Pop-Tarts Splitz: Drizzled Sugar Cookie & Frosted Brownie Batter!
Thanks to @poptartsus for sending us some samples to try! Expect these to hit stores over the next few weeks – let us know where you find them!
---
The Junk Food Aisle Rating
Initial Excitement





First Taste





Second Taste





Amount Consumed





Would I buy again?





4.3