Prongles! Available in Onions and Cream, & Salt and Potato! Once You Pop… THAT'S GREAT!
Update November 24, 2017:
OriginalProngles.com has updated with more information.
"It all started with a dream and a love of the crunch. That's why we've retired our popular comedy card game—Cards Against Humanity—to pursue our real passion: dominating the global snack food industry with a revolutionary potato chip."
Original Post:
What at first glance appears to just be a knockoff Pringles brand is actually a little more… mysterious?? Thanks to some help online we have a few clues, and we were able to find some for ourselves. Here's what we know so far:
If you peel back the label this is actually a repurposed can of The Good Crisp Company.
They can be found not with the chips, but in the board game section of Target.
The address on the label is for the Chicago office of Cards Against Humanity.
The register rings this up as "Prongles CAH" (CAH is a popular acronym for Cards Against Humanity).
The website listed on the can OriginalProngles.com is registered to Cards Against Humanity LLC, though it is currently just a "Coming Soon" page.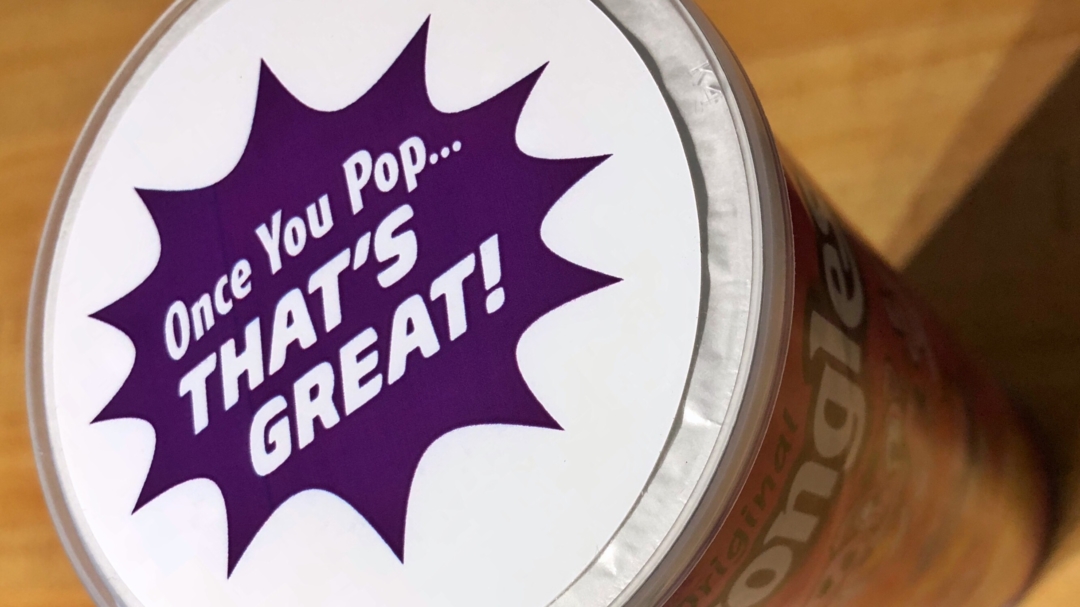 Cards Against Humanity just launched their CAH Saves America campaign, similar to their "Holiday Bullshit" in years past, so it seems possible that this is related. While we have no idea what is actually going on though, it seems safe to say we'll find out soon enough!
You can find Prongles on Twitter here or their website here.