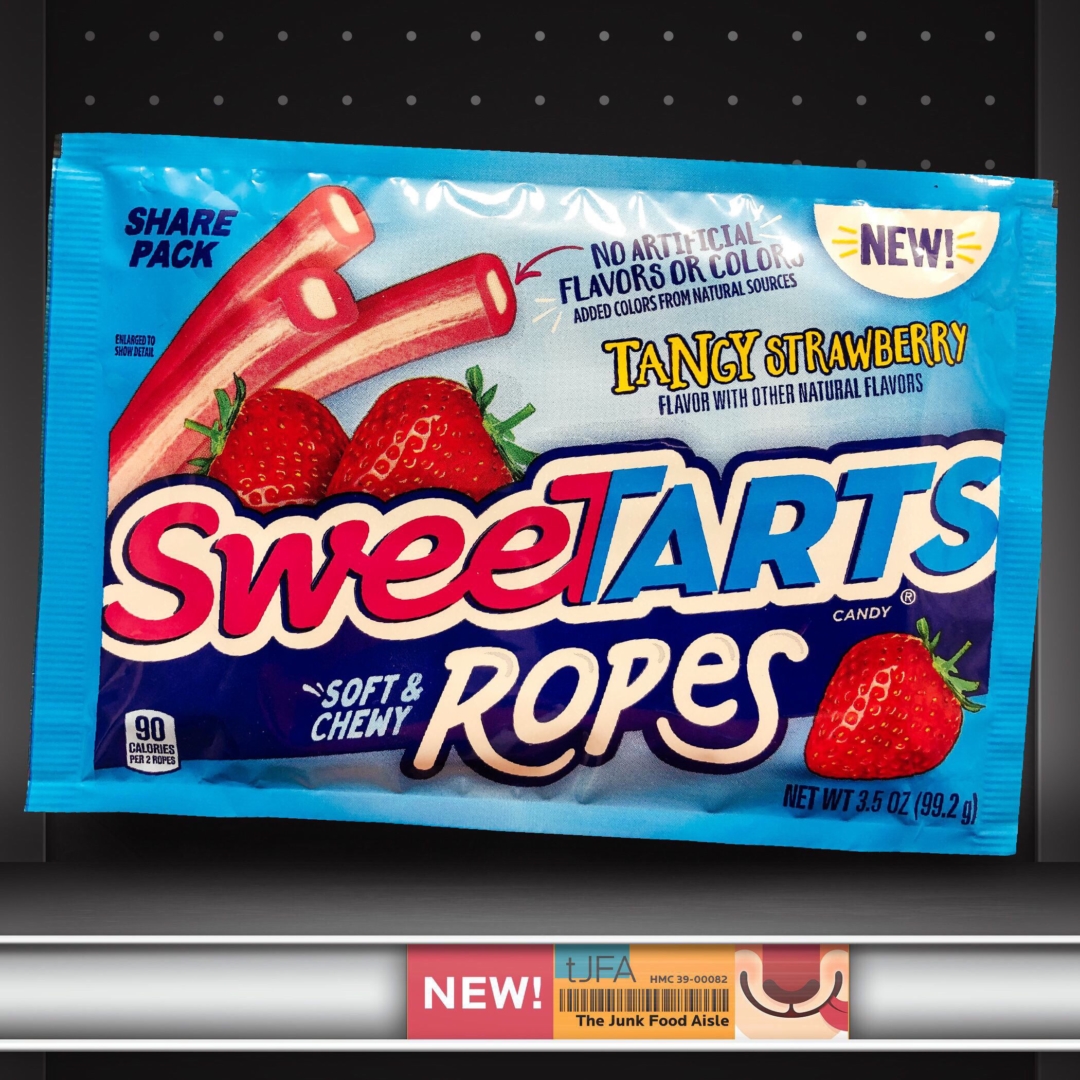 Tangy Strawberry SweeTARTS Ropes
New Tangy Strawberry SweeTARTS Ropes! Some of you may have been able to find these at 7-Eleven, but they don't officially hit stores until late May. Beginning today though you can head to sweetarts.fooji.com to purchase them through a special pre-sale program – while supplies last.
Thanks to @sweetartscandy for sending us some samples!
---
The Junk Food Aisle Rating
Initial Excitement





First Taste





Second Taste





Amount Consumed





Would I buy again?





3.9